High-Intensity Teamwork Building Volleyball for Beginners Mississauga
About PSB Fitness
PSB Fitness is a brand new facility created by two Sheridan students that loves to help others. Their vision was to build and create an environment for students to work out and try new activities and sports. The facilities are located onsite at the HMC Mississauga location. The facility offer students programs tailored towards what they need. Examples would be building muscles, losing weight, cardio, or trying out new sports. PSB Fitness also offer personal training from professionals in the field that will help inspire students. PSB Fitness are running new programs such as High-Intensity Teamwork Building Volleyball for Beginners, Basketball Program, Swimming Classes, and Kickboxing Training
The gym offers the latest technologies and equipment for any type of workout needed. The environment is welcoming to new comers and veterans that are looking for a new place to exercise and play sports.
Facility
The gym is located in the heart of downtown Mississauga at the Hazel McCallion Campus (HMC). Within the gym, there is a variety of machines and equipment for members to use and different courts available for different sports. Some courts will alternate between basketball, soccer, or volleyball. At the facility, members are welcomed to join in on the open court, play with anyone and have a great time.
PSB Fitness take the upmost care and precaution for the safety for members and staff. Safety is the key for an enjoyable and relaxing session at the facility. PSB Fitness has setup measure to ensure that every member is well taken care of and has ample room for their workouts.
Volleyball for Beginners – High-Intensity Teamwork Building
PSB Fitness is offering members lessons for those who want to learn the fundamentals and basics of volleyball. What members will expect from the lessons are high intensity drills that will help improve your skills while on the court. Some drills may require prolonged rapid movements of arms and legs. A professional trainer from the field will help guide the class through different situations and workouts to understanding the basics of volleyball.
Members will first learn the basics of volleyball, starting with proper forms and positions. Members will have the opportunity for scrimmages between different groups in the class. These scrimmages will test and push members to their limits, with high intensive rounds, nonstop.
What Members expect after completing their lessons:
The basic forms and positions needed while on the court
Rules and regulations
Teamwork building and leadership
New found love for volleyball
Having fun
Members are encouraged to apply for volleyball lessons for beginners, it is a fun and active sport that will keep you healthy and build bonds with other members.
Canadian Volleyball Team
The Canadian volleyball team is a powerhouse on the international level. The Canadian team is able to perform on par with our next door neighbour, U.S…
A couple examples of valuable and notable Canadian volleyball players are listed below: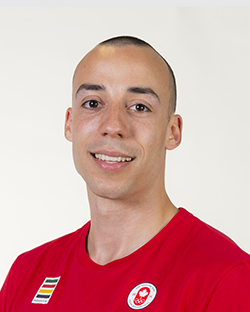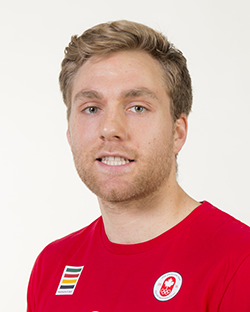 Call to Action
This program aims to help those who want to learn and pick up a new sport. With the program, members will be active and healthy, the benefits of joining the program provides high intensity and teamwork building. This aims to teach the beginners the knowledge of what is needed to play at a higher level.
Overview of High-Intensity Teamwork Building Volleyball
PSB Fitness want to aim to offer a satisfying and enjoyable experience for all members, whether they re new comers or veterans, any are welcome to the facility. The facilities are easily accessible for anyone, with the most up to date technologies and equipment. Volleyball season is here, which means lessons are available for those who want to join in on the fun!